• What to Wear • What to Wear Fall Edition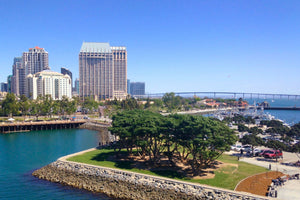 San Diego, California, is a perfect destination for a long weekend getaway during the enchanting Fall season. With its mild climate, beautiful beaches, rich cultural scene, and a plethora of outdoor activities, San Diego offers something for every type of traveler. As you plan your escape to this coastal gem, packing wisely is crucial to ensure a smooth and enjoyable trip. In this comprehensive guide, we will list everything you need to pack for an unforgettable Fall weekend in San Diego. Additionally, we'll provide some valuable quick tips to make your trip even more remarkable. What to Pack: Clothing and Accessories 1....
---
• Silk Scarf Notes • What to Wear Fall Edition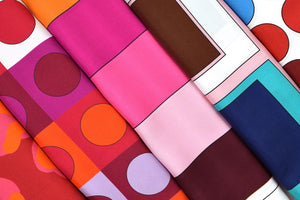 Autumn, with its crisp air and rich color palette, provides the perfect backdrop for expressing your personal style through fashion accessories. As the Founder and Designer at THERESA DELGADO Silk Scarves, I understand the transformative power of scarves when it comes to enhancing your autumn wardrobe. In this guide, we'll delve into the art of styling scarves for the fall season, combining sophistication with a touch of cozy warmth. 1. Choose the Right Fabric As the temperature gradually drops, it's essential to select scarves crafted from luxurious, cozy fabrics. Opt for materials like silk, cashmere, or wool blends to wrap...
---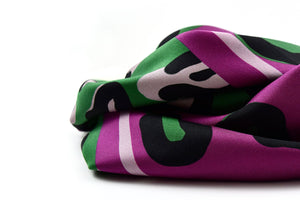 In the ever-changing world of fashion, some trends come and go, but there are timeless accessories that will forever hold a special place in a sophisticated woman's heart. One such accessory is the silk scarf - a symbol of elegance, refinement, and sheer luxury. If you value quality and have an eye for the latest trends, allow us to take you on a journey through the world of silk scarves, where craftsmanship meets artistry, and style meets substance. What makes silk scarves so special? Silk scarves have been a staple in women's fashion for centuries. From ancient civilizations to modern...
---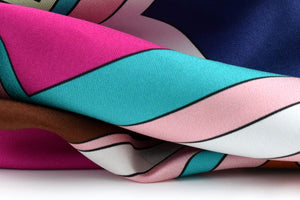 In the world of fashion, few accessories exude elegance and sophistication quite like silk scarves. These timeless, versatile pieces have been adorning women for centuries, elevating outfits and adding a touch of refinement to any ensemble. Whether you're new to the world of silk scarves or a seasoned collector, looking for unique prints and fresh inspiration, this comprehensive guide will take you through the numerous benefits of incorporating silk scarves into your wardrobe, the different types available, styling techniques, and tips for caring for these exquisite accessories. Benefits of Incorporating Silk Scarves into Your Wardrobe Silk scarves offer a myriad...
---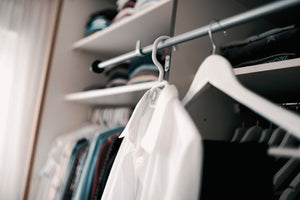 As a sophisticated and elegant woman who values quality and keeps up with the latest fashion trends, creating a timeless wardrobe is essential. A well-curated collection of classic and luxurious pieces will not only reflect your refined taste but also stand the test of time.  You hold a deeper appreciation for the enduring allure of classic and luxurious pieces. You value quality above all else, seeking products that not only reflect your impeccable taste but also complement your refined lifestyle. For extraordinary women like yourself, a well-curated collection of classic and luxurious pieces is not just a mere indulgence; it is an embodiment of...