Picture yourself basking in the warm glow of the Californian sun, surrounded by breathtaking coastal vistas, and immersed in a city pulsating with vibrant culture and delectable cuisine. Welcome to Monterey, California - a coastal paradise that effortlessly blends nature's wonders with modern delights. Join me as I share an unforgettable summer journey to this captivating destination, offering a glimpse into the top 5 eating places, 5 of the best places to stay, and the most enticing things to do. Moreover, let me take you on a magical underwater adventure to discover the sanctuary that lies beneath the waves - Monterey...
---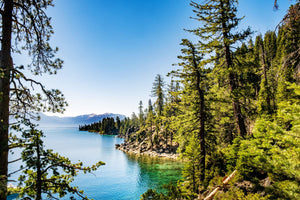 Step into a world where nature weaves a tapestry of awe-inspiring beauty, and time seems to stand still. Lake Tahoe, a mesmerizing paradise nestled between the borders of California and Nevada, is a destination that captivates the soul and nourishes the senses. During the summer months, this idyllic retreat comes alive, offering a plethora of delights to behold and savor. Join me on a journey to Lake Tahoe, as I uncover its hidden gems, indulge in culinary delights, and immerse myself in the tranquility of this remarkable destination. Must-Try Lake Tahoe Culinary Delights No visit to Lake Tahoe would be...
---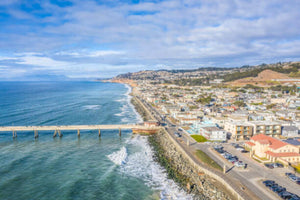 Welcome to Pacifica, California – a hidden gem nestled along the stunning coastline of the Golden State. This idyllic coastal town has remained relatively undiscovered, making it the perfect escape for those seeking tranquility, natural beauty, and a touch of mid-century modern charm. From its breathtaking vistas to its culinary delights, Pacifica offers a unique blend of coastal allure and nostalgic allure. In this blog post, I will take you on a captivating journey through the top attractions, eateries, accommodations, and the mesmerizing Pacifica Silk Scarf inspired by this coastal paradise. The Culinary Delights: Top 5 Eating Places In Pacifica,...
---
• New Silk Scarf • Travel Guides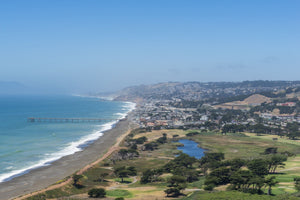 Nestled along the majestic coastline of California lies a hidden gem that captures the essence of an era gone by. Pacifica, a charming coastal town just a stone's throw away from San Francisco, beckons visitors with its breathtaking natural beauty and captivating mid-century design. As we dive into the mesmerizing tale of Pacifica, we'll also unravel the inspiration behind the Pacifica Silk Scarf 35, a stunning accessory that pays homage to the town's mid-century modern style. A Journey Through Time Pacifica is a place where time seems to have stood still, preserving the spirit of a bygone era. Its picturesque...
---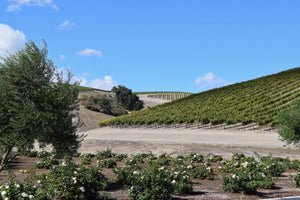 Picture yourself strolling through picturesque vineyards, the sun's golden rays dancing on the rolling hills, and a gentle breeze carrying the tantalizing aromas of wine. Welcome to Paso Robles, California, a wine lover's paradise nestled on the Central Coast. If you're ready to embark on a grape-soaked adventure and discover some of the region's finest wineries, you've come to the right place! Today, we're uncorking a curated list of must-visit wineries that are bound to satisfy your oenophilic desires. Grab a glass, my wine-loving friends, and let the adventure begin! AronHill Vineyards At AronHill Vineyards, you'll find yourself surrounded by breathtaking...