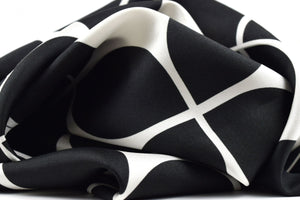 Scarves have been a timeless accessory, adorning the necks of men and women for centuries. Among the various materials available, silk scarves stand out as a symbol of luxury and sophistication. But what makes silk scarves better than their counterparts? Let's explore why silk has stood the test of time and why people over the ages believe silk scarves are better than any other fabric. Luxurious Texture Silk scarves are renowned for their sumptuous texture. The fine fibers of silk create a smooth, soft, and lustrous fabric that feels delightful against the skin. When you drape a silk scarf around your...
---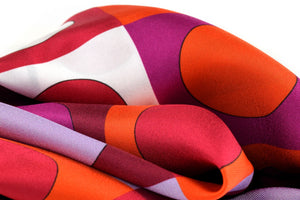 In an era where sustainability is at the forefront of global consciousness, it is essential to explore alternative materials that have a lower environmental impact. Silk, a luxurious and natural fiber, has been used for thousands of years and stands as a prime example of a renewable resource. We will delve into the world of silk production and its eco-friendly attributes, highlighting how it compares favorably to synthetic materials in terms of environmental sustainability. The Silk Production Process Silk is primarily produced from the cocoon of the silkworm, the larvae of the silk moth (Bombyx mori). The process begins with the...
---
• Silk Scarf Notes • What to Wear Fall Edition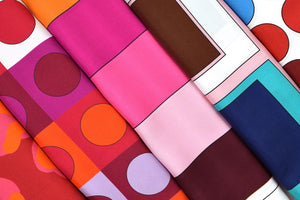 Autumn, with its crisp air and rich color palette, provides the perfect backdrop for expressing your personal style through fashion accessories. As the Founder and Designer at THERESA DELGADO Silk Scarves, I understand the transformative power of scarves when it comes to enhancing your autumn wardrobe. In this guide, we'll delve into the art of styling scarves for the fall season, combining sophistication with a touch of cozy warmth. 1. Choose the Right Fabric As the temperature gradually drops, it's essential to select scarves crafted from luxurious, cozy fabrics. Opt for materials like silk, cashmere, or wool blends to wrap...
---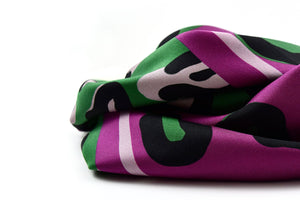 In the ever-changing world of fashion, some trends come and go, but there are timeless accessories that will forever hold a special place in a sophisticated woman's heart. One such accessory is the silk scarf - a symbol of elegance, refinement, and sheer luxury. If you value quality and have an eye for the latest trends, allow us to take you on a journey through the world of silk scarves, where craftsmanship meets artistry, and style meets substance. What makes silk scarves so special? Silk scarves have been a staple in women's fashion for centuries. From ancient civilizations to modern...
---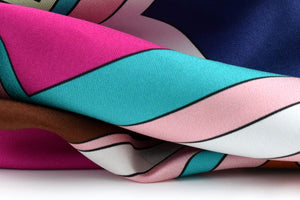 In the world of fashion, few accessories exude elegance and sophistication quite like silk scarves. These timeless, versatile pieces have been adorning women for centuries, elevating outfits and adding a touch of refinement to any ensemble. Whether you're new to the world of silk scarves or a seasoned collector, looking for unique prints and fresh inspiration, this comprehensive guide will take you through the numerous benefits of incorporating silk scarves into your wardrobe, the different types available, styling techniques, and tips for caring for these exquisite accessories. Benefits of Incorporating Silk Scarves into Your Wardrobe Silk scarves offer a myriad...