• What to Wear • What to Wear Summer Edition
Monterey Car Week is a highly anticipated annual summer event that brings together automotive enthusiasts from around the world to celebrate the beauty and heritage of classic and exotic cars. As a week-long extravaganza filled with prestigious automobile auctions, vintage races, luxury car displays, and exclusive parties, dressing appropriately for this event is crucial. Your attire should reflect your passion for automobiles while also considering the practical aspects of attending various events in Monterey's diverse climate. In this style guide, we will explore the key factors to consider when selecting your wardrobe for Monterey Car Week. Understanding the Monterey Car...
---
• What to Wear • What to Wear Summer Edition
Monterey, California, with its breathtaking coastal landscapes, charming streets, and vibrant marine life, is an ideal destination for a long weekend getaway during the summer. This coastal gem offers a perfect blend of natural beauty, cultural richness, and outdoor adventures, making it a favorite spot for travelers seeking an unforgettable escape. To ensure you have an amazing and hassle-free experience, proper packing is crucial. In this comprehensive packing guide, we'll cover everything you need to know about getting ready for a long weekend in Monterey during the summer. Essential Clothing and Accessories Light and Breathable Clothing: Pack light, comfortable clothing suitable...
---
• What to Wear • What to Wear Summer Edition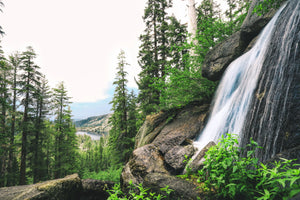 Are you ready for a spectacular summer escape? Lake Tahoe, California, is a slice of paradise nestled in the Sierra Nevada mountains, offering breathtaking scenery, outdoor adventures, and a vibrant cultural scene. Whether you're planning a romantic getaway or a fun-filled trip with friends, packing smartly is key to ensuring a stress-free and enjoyable long weekend. We'll guide you through the essential items to pack for your memorable vacation in Lake Tahoe. So, let's dive in and get ready for an unforgettable time in this enchanting destination! Clothing Essentials When it comes to packing clothes for your Lake Tahoe getaway,...
---
• What to Wear • What to Wear Fall Edition • What to Wear Spring Edition • What to Wear Summer Edition • What to Wear Winter Edition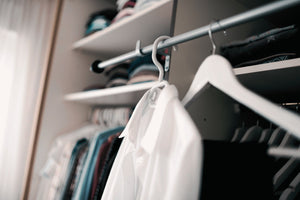 When it comes to building a functional and versatile wardrobe, having a set of essential wardrobe basics is crucial. Regardless of the season, these timeless pieces form the foundation of your outfit choices, allowing you to effortlessly mix and match while staying stylish. We will talk about a comprehensive wardrobe basics checklist that will keep you well-prepared for any season. 1. T-Shirts and Tops Start with a collection of high-quality t-shirts and tops in neutral colors like white, black, and gray. Opt for both short-sleeved and long-sleeved options to accommodate various weather conditions. These can be layered or worn alone, serving...
---
• What to Wear • What to Wear Summer Edition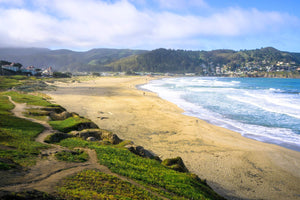 Hello, fellow coastal lovers! If you're planning a much-needed long summer weekend getaway in Pacifica, California, I'm here to help you pack like a pro. With its stunning coastal vistas, vibrant beach towns, and abundant outdoor activities, Pacifica offers the perfect setting for a rejuvenating escape. So, grab your sunhat, slather on some sunscreen, and let's dive into the essentials you need to make the most of your Pacifica adventure! Clothing Essentials When it comes to packing for a summer getaway, comfort and versatility are key. Here's a list of clothing essentials that will keep you cool, stylish, and ready...