• What to Wear • What to Wear Fall Edition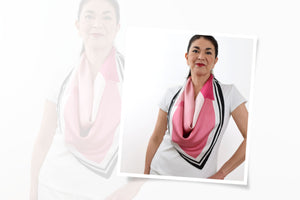 Ah, the age-old fashion rule that has left many of us scratching our heads: "Don't wear white after Labor Day." For decades, this guideline has been ingrained in the fashion-conscious minds of many. But as fashion evolves and becomes more about self-expression and personal style, it's time to challenge this longstanding tradition and ask the question: Is it really okay to wear white after Labor Day? In this article, we're going to delve into the history behind this rule, dissect its relevance today, and ultimately, empower you to make your own fashion choices, regardless of the calendar. The Origins of...
---
• What to Wear • What to Wear Fall Edition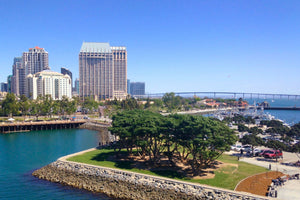 San Diego, California, is a perfect destination for a long weekend getaway during the enchanting Fall season. With its mild climate, beautiful beaches, rich cultural scene, and a plethora of outdoor activities, San Diego offers something for every type of traveler. As you plan your escape to this coastal gem, packing wisely is crucial to ensure a smooth and enjoyable trip. In this comprehensive guide, we will list everything you need to pack for an unforgettable Fall weekend in San Diego. Additionally, we'll provide some valuable quick tips to make your trip even more remarkable. What to Pack: Clothing and Accessories 1....
---
• Silk Scarf Notes • What to Wear Fall Edition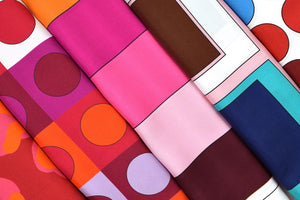 Autumn, with its crisp air and rich color palette, provides the perfect backdrop for expressing your personal style through fashion accessories. As the Founder and Designer at THERESA DELGADO Silk Scarves, I understand the transformative power of scarves when it comes to enhancing your autumn wardrobe. In this guide, we'll delve into the art of styling scarves for the fall season, combining sophistication with a touch of cozy warmth. 1. Choose the Right Fabric As the temperature gradually drops, it's essential to select scarves crafted from luxurious, cozy fabrics. Opt for materials like silk, cashmere, or wool blends to wrap...
---
• What to Wear • What to Wear Fall Edition • What to Wear Spring Edition • What to Wear Summer Edition • What to Wear Winter Edition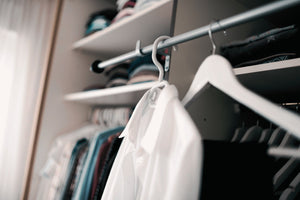 When it comes to building a functional and versatile wardrobe, having a set of essential wardrobe basics is crucial. Regardless of the season, these timeless pieces form the foundation of your outfit choices, allowing you to effortlessly mix and match while staying stylish. We will talk about a comprehensive wardrobe basics checklist that will keep you well-prepared for any season. 1. T-Shirts and Tops Start with a collection of high-quality t-shirts and tops in neutral colors like white, black, and gray. Opt for both short-sleeved and long-sleeved options to accommodate various weather conditions. These can be layered or worn alone, serving...