• What to Wear • What to Wear Fall Edition • What to Wear Spring Edition • What to Wear Summer Edition • What to Wear Winter Edition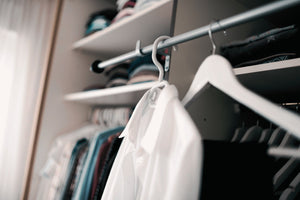 When it comes to building a functional and versatile wardrobe, having a set of essential wardrobe basics is crucial. Regardless of the season, these timeless pieces form the foundation of your outfit choices, allowing you to effortlessly mix and match while staying stylish. We will talk about a comprehensive wardrobe basics checklist that will keep you well-prepared for any season. 1. T-Shirts and Tops Start with a collection of high-quality t-shirts and tops in neutral colors like white, black, and gray. Opt for both short-sleeved and long-sleeved options to accommodate various weather conditions. These can be layered or worn alone, serving...
---
Ah, graduation season—the time for celebrating achievements, bidding farewell to one chapter, and welcoming the next. It's an exciting time filled with joy, laughter, and of course, parties! If you're attending a graduation party, you may find yourself wondering what to wear to strike the perfect balance between sophistication and a touch of fun. Well, fret no more! We'll guide you through some fabulous outfit ideas for female guests that will make you feel confident and ready to celebrate the graduate's big day. And, as a bonus, we'll reveal the secret weapon and the amazing benefits it brings to your...
---
• Travel Guides • What to Wear • What to Wear Spring Edition • What to Wear Summer Edition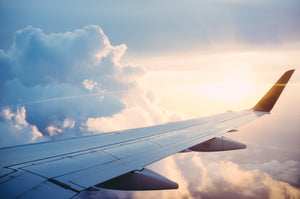 Traveling is an exhilarating experience that allows us to explore new destinations, immerse ourselves in different cultures, and create unforgettable memories. Whether you're exploring the bustling streets of a cosmopolitan city or embarking on a thrilling hike in the mountains, having the right wardrobe essentials can make all the difference. However, when it comes to packing, many of us face the age-old dilemma of striking a balance between comfort and style. But fear not, after reading this you will know the eight travel wardrobe essentials that will keep you looking fabulous and feeling comfortable, regardless of the season. So, let's dive right in!...
---
• What to Wear • What to Wear Spring Edition
Graduation season is upon us, and you know what that means? It's time for all the moms out there to shine with their stylish outfits! Dressing up for such an event can be exciting, but it can also be overwhelming to find the perfect outfit that strikes the right balance between sophistication and comfort. Fear not! We will explore some fabulous graduation outfit ideas for moms, along with shoe, handbag, and jewelry options that will elevate your ensemble. So, let's dive in and find the perfect attire for this memorable day! The Classic Look: Sheath Dress If you're a fan...