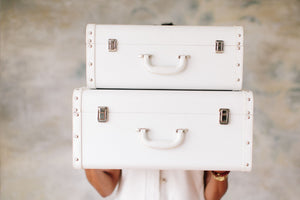 Summer is here, and you know what that means – it's time for a vacation! Whether you're jetting off to a tropical paradise, embarking on a road trip, or exploring a new city, it's essential to have the perfect packing list to ensure you're ready for anything that comes your way. Get ready to dive into the fun and excitement of summer with this must-have summer packing list. And guess what? We'll share the ultimate accessory that will take your vacation style to the next level! Dive into the Fun First things first, pack your favorite swimwear. Whether you prefer a...
---
• What to Wear • What to Wear Summer Edition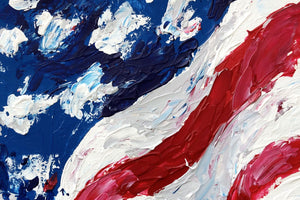 Get ready to celebrate Independence Day in style with the most fashionable Fourth of July party looks! Whether you're hosting a backyard gathering or attending a festive cookout, there's no better time to show off your patriotic spirit while staying on-trend. From classic Americana to modern chic, we've curated a list of the best outfit ideas that will have you looking effortlessly stylish at any Fourth of July event. Embrace the red, white, and blue color palette with bold stripes, star prints, and timeless denim pieces. Mix and match statement accessories like oversized sunglasses, straw hats, and colorful scarves to add...
---
• What to Wear • What to Wear Summer Edition
Hello fellow travelers! Are you ready to embark on an unforgettable long weekend getaway in the beautiful town of Ojai, California? We're here to help you pack like a pro so that you can make the most of your summer escape. Ojai is a hidden gem nestled in the picturesque Ojai Valley, known for its serene landscapes, artistic vibe, and rejuvenating energy. From exploring the natural wonders to indulging in local cuisine, Ojai has something for everyone. So, grab your suitcase, and let's dive into the ultimate packing list, complete with a must-have accessory! Lightweight Clothing Ojai summers are sunny and warm,...
---
• What to Wear • What to Wear Summer Edition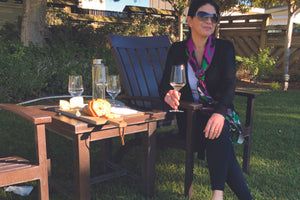 Ah, wine tasting – the perfect blend of relaxation, sophistication, and a hint of adventure. Whether you're a wine connoisseur or simply enjoy the flavors and ambiance, a day at the vineyard calls for a stylish ensemble. But what should you wear when the sun is shining and the grapes are ripe? Fear not, oenophiles! We've got you covered with the ultimate guide on what to wear wine tasting during the summer. And the pièce de résistance? An accessory that will tie your outfit together with elegance and flair! Light and Breezy: Embrace the Summer Vibes First things first, choose clothing...
---
• What to Wear • What to Wear Summer Edition
Planning a long weekend getaway to Half Moon Bay, California during the summer? You've made an excellent choice! Known for its stunning coastal views, charming small-town atmosphere, and breathtaking beaches, Half Moon Bay offers a perfect escape from the hustle and bustle of everyday life. To ensure you make the most of your trip, we've put together the ultimate packing guide for your adventure. From essentials to luxury items, we'll cover everything you need to pack for a memorable vacation in Half Moon Bay. Let's get to it! Clothing Essentials One of the defining characteristics of Half Moon Bay's climate...